The simpler the idea – the more potential for complexity, and to 'create' something is to give it a life of its own. I mused something that has become bigger than me. So I called it Gestalt.
Although Gestalt might appear to be specifically about our contemporary media desensitisation to conflict, its subject matter initially came about through considering the gun (and explosion) as a motif for near instant, powerful change. There is a dialogue within each image, and between the four tableau, which questions the nature of each actors narrative, as they take on varying roles. For some characters the urgency of the situation implies time may be stretched/held in an everlasting moment, whilst others are more relaxed and transient.

For the viewer the nature of examining these images, frozen as they are, also references back to painting and all those issues associated with editing and artifice. Closer inspection also reveals objects 'buried' in the picture. These are personal items brought by the participants, put there to add an element of intrigue as to who these people really are - beyond their image presence.
The installation is in three sections:
1. 4 large scale tableau prints - with an
accompanying book
2. portraits (both photographic prints and digital, animated frames)
3. A twin video installation featuring 'Two chats with Andy' (Andrew Dodds of RAF bomb disposal)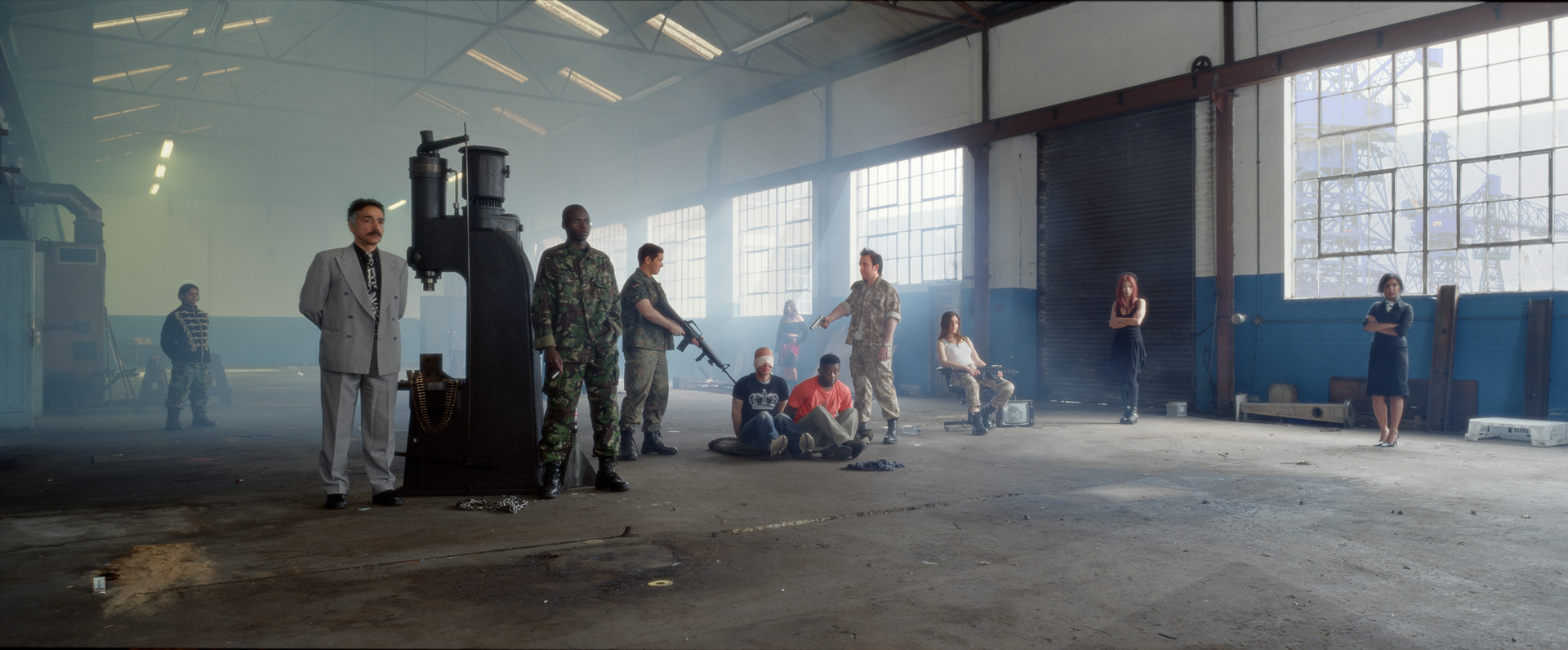 My portraits sit in another space.
 These are people with a future, but with the insecurities of youth, coupled with the certainty of inexperience. Surely these too were characteristics of those who went off (and still do) to sacrifice so much. 
I decided to look again; to bring together past and present with a single click. I wanted them, for a moment, to own the uniforms they wear.
Andrew Dodds, a member of RAF bomb disposal 5131 Squadron

,
expresses thoughts on his impending tour of duty in Iraq... and then a year later he looks back, reflecting on what actually happened. The two answer each other across time. When shown in the gallery, on facing walls, he converses with himself across the open space.