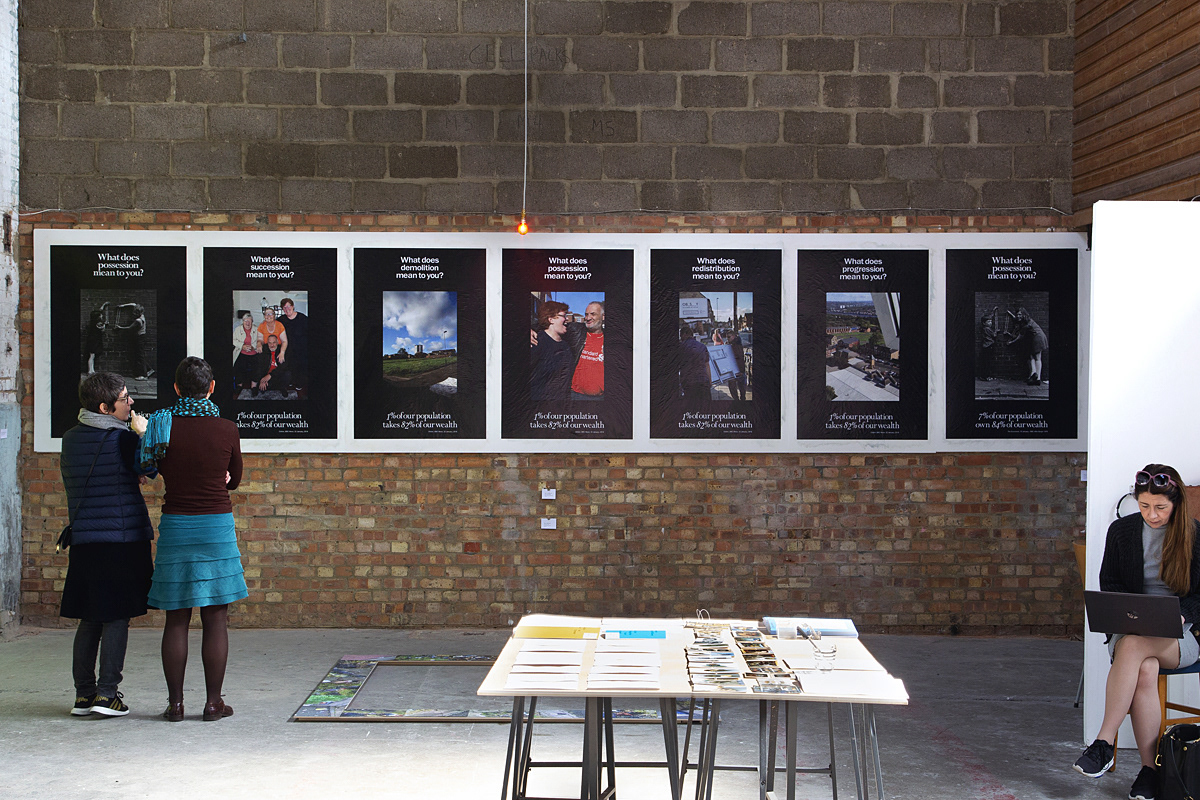 Neither Use Nor Ornament
is the title of a group show of artists who use objects as integral elements of their work. Shown at
OVADA gallery
in Oxford, spring 2019. 
This is the first public iteration of
Caroline Street: The absence of something…revisited
- an installation by myself and Dave Edwards. 
Taking the absence of one very large object (a flat we used to share as students in Newcastle upon Tyne in the 70s) we explore ways in which re-imagining can inform the present. 
The main thrust of my approach focused on a series of photos I took in 1976 in the back street of our flat. Tracing the subjects (four children) and discovering their adult selves today, the journey becomes a vehicle to explore the social makeup of the area as it is now. This led me to re-imagine the poster piece 'Possession' from '76 by Victor Burgin, which I witnessed being pasted around Newcastle at the time, and to use it as a catalyst for a new work.
Making a series of seven posters in the same format, I explore the notion of 'possession' from today's perspective, relating and updating my own historical connections. My previously anonymous subjects come alive, and dry statistics of wealth distribution reflect back and forth across a forty three year span, inviting further critical interpretation. 
Working together and in tandem, we offer a variety of perspectives, from the tangle of grass and detritus that is currently Caroline street. The piece comprises 7 A0 posters pasted onto board, video, audio conversation, photo based floor piece, red light bulb, light box, found frames with wall mounted images.